11.18.09
When we started this project, we defined our goals as designing a robust and interesting robot platform for research, education, and last but not least: for promotion. In that context, we have been demonstrating what Zeppy can do at two different events lately, which resulted in some nice pictures.
The first event was for in honour of our first-year-students at the AI department receiving their first 60 points, their propedeuse. Their parents were all invited to come and see for themselves what their children actually do all day, and we were there to show off Zeppy. Though we must admit, it had been a while since Zeppy actually flew, so some last-minute hardware changes had to be made.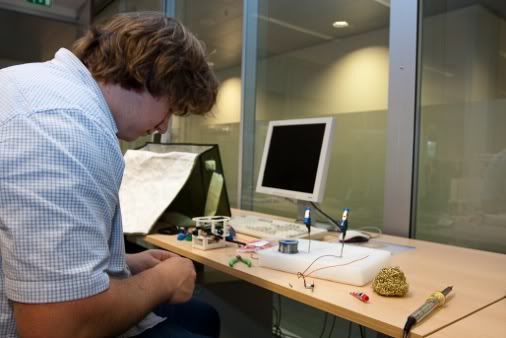 But after that we were all set and ready to fly!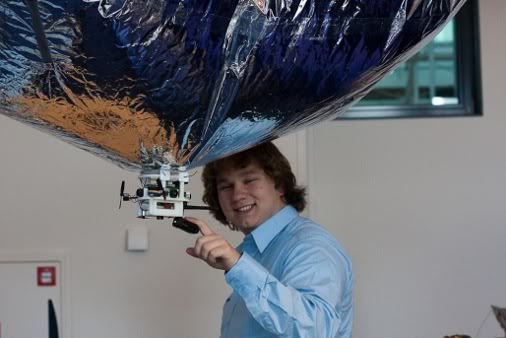 The second event was the open house the university held. All bachelors programs were there to promote what they're doing, and Zeppy was there among other cool stuff, to show what AI can be like.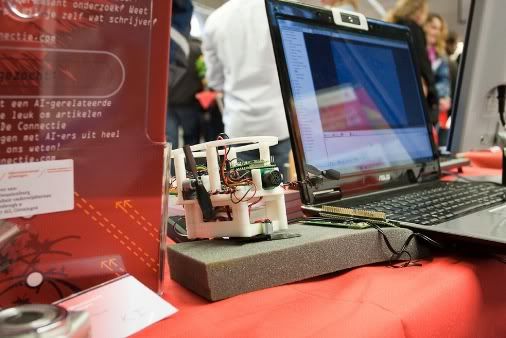 Both were really fun events and we were very happy that we could once again show our work.